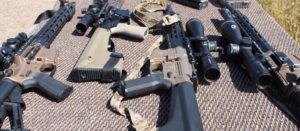 Contact Wyoming Arms
When you are ready to discuss which rifle fits your needs and/or place an order please don't hesitate to contact us!
Feel free to choose which form of contact works best for you – contact us by phone, email or fill out the form below.
Hours: Monday – Thurs 8 – 5, Friday 8 – 4 (Mountain)
WYOMING ARMS, LLC
3420 Big Horn Ave • Cody, WY 82414
307-578-8821
Please fill out the form below to contact Wyoming Arms.