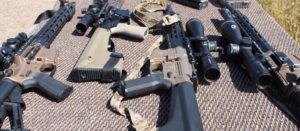 Contact Wyoming Arms
Need to place an order, check the status of your order or discuss which rifle fits your needs, please don't hesitate to contact us.
Feel free to choose which form of contact works best for you – contact us by phone, email or fill out the form below.
Hours: Monday – Thurs 8 – 5, Friday 8 – 4 (Mountain)
WYOMING ARMS, LLC
3420 Big Horn Ave • Cody, WY 82414
307-578-8821
Please fill out the form below to contact Wyoming Arms.